Outreach funding comes from the generosity of individuals and corporate contributions–both private and governmental–such as United Way, H.B. Young Foundation, St. Mary Parish Council, local churches and civic organizations, as well as various grants. Outreach sponsored fundraisers and solicited in-kind donations of food, clothing, and services from individuals and corporations throughout St. Mary Parish also generously support our cause.
Client Pantry Needs
We depend on the generosity of the community for donations of the following items: canned foods, boxed foods, sugar, flour, coffee, plastic or canned drinks, peanut butter, sugar-free and low-fat foods, Ensure, Glucerna, baby formulas, baby diapers, towels, pots and pans, and other items used to set up housekeeping.
Volunteers
A hearty Thank You to all our volunteers who give so much of their time and goodwill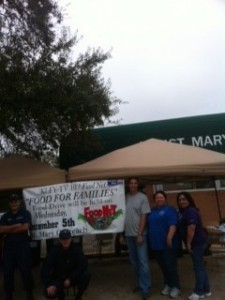 to help make a difference for our community members in need.